Babywearing educators
Amy
I live in the Plateau part of Montreal, and we don't own a car. We prefer getting around by foot, on bike or with public transit, and strollers did not give us the freedom we needed. With our first child, we used a front narrow-based carrier, graduating to a framed back carrier when baby got a bit heavier. A ring sling was also used, along with a BabyTrekker. Kid #1 enjoyed these carriers up until he was 2.5 years old. Our memories of going out with a stroller were punctuated by struggles with snowy, slushy sidewalks, the horrors of navigating narrow store aisles, and mighty challenges getting on a bus during rush hour and up and down broken escalators to crowded subway wagons. All this, when all I wanted sometimes was to have my hands free to do something useful!
I discovered the stretchy wrap a few years later, with the arrival of our second child. Our firstborn was now an active pre-schooler, and I was ready to do anything not to get stuck with a stroller. As Kid #2 got heavier, I discovered thebabywearer.com, and woven wraps and Asian-based carriers entered our repertoire. The learning curve for these carriers was not as easy as I had originally thought, especially when I began to wear Kid #2 on my back. There were no resources or a group of babywearing parents to show me the way.
Thus Emporte-moi and Mamasupial Montreal (the original name for the Montreal babywearing meet-up group back in 2008) were started. I am delighted to have the opportunity to help parents and caregivers in and around Montreal to discover the joys of having their child close to them.
Mai-Anh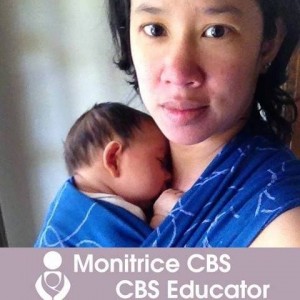 Hello! I am a babywearing educator certified through the Canadian Babywearing School. I am a mother to two boys who were both worn since birth. Professionally I am also an emergency physician. One might think that my Vietnamese background explains the interest in babywearing, but it was actually through humanitarian work in Peru and Cameroun during my university years that I saw babies worn by their mothers for the first time.
During a mission with Doctors without Borders and the Democratic Republic of Congo, I lived in villages where babywearing was part of everyday life and was a reflection of its origins which are probably as old as humanity itself.  It is only when I had my own children that I realized that there were also physiological benefits to babywearing; they have been proven scientifically but that modern medicine still does not know very well. With Emporte-moi, I hope to bridge the gap between the practice of babywearing, which is becoming less mainstream, and healthcare professionals.  I would also like to participate in the normalization and babywearing safety and standards, so that this ancient art becomes the biological norm rather than than the exception.
Associated educators
Rhetta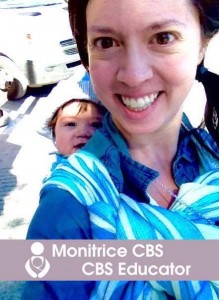 When I was pregnant I attended two different "babywearing" workshops in the same week. I was in awe of the variety of carriers available, as well as the endless possibilities of how to carry one's baby. I saw my first back carry demonstration, and I knew that I would need to learn how to back carry, just as soon as my baby would be old enough!
The first few weeks after he was born, I found myself walking the streets for hours, to keep him happy and help him sleep. It was a heatwave, so our ring sling was our best friend. We went on a little vacation and he could look around or sleep, snugly cuddled up against me, even during restaurant meals. When he got heavier, and the weather cooled off a little, I contacted Mai-Anh to learn how to front carry in a woven wrap. This started my addiction to wrapping my baby. Wrapping changed my entire experience of becoming a mother! 3rd floor apartment, no problem. No car and a frigid Montreal winter, no problem. Baby who is tired, but doesn't want to sleep, no problem!
In June 2016 I completed my level one CBS training. I am trained to give up-to-date advice on how to choose a carrier that fits your needs, and use it safely and comfortably. I am so excited to share the joy of using baby carriers!